Our company is a response to the growing market demand for automation of production processes. At TMA AUTOMATION Sp. z o.o., we design and build modern, interdisciplinary solutions in the fields of robotics, automation, mechanics, and vision systems.
We specialize in designing and constructing robots for in-mold labeling (IML) [IML] and robotic assembly stations. We provide technological solutions to businesses that increase work efficiency.
Thanks to the complementarity of our services, supported by specialist knowledge and experience, we guarantee our clients cooperation at the highest level.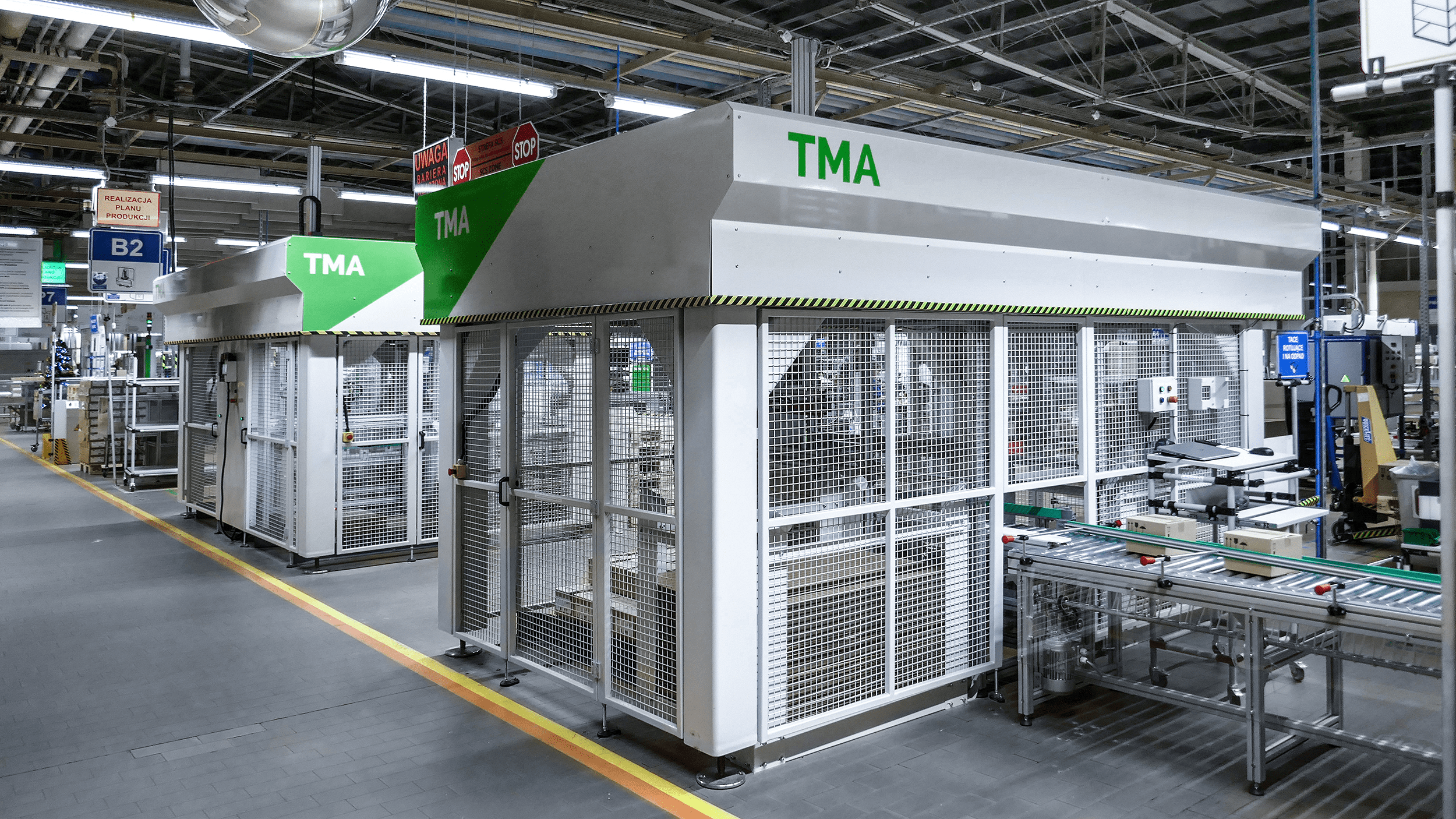 Increasing the efficiency of our customers' production lines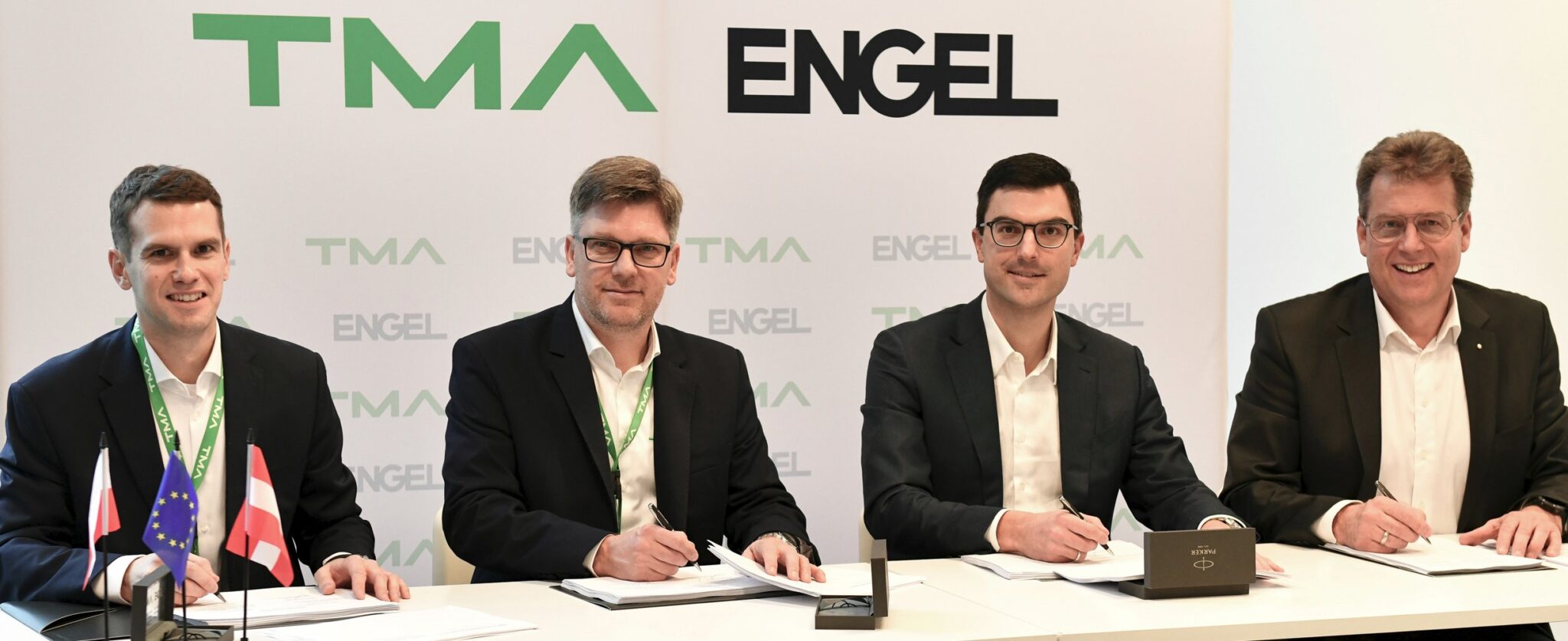 ENGEL and TMA AUTOMATION set their sights on a shared future
ENGEL and TMA have been closely cooperating for many years, providing customers with comprehensive solutions in the field of automation of plastic injection processes. As of January 25th, 2022, ENGEL became the majority shareholder of TMA AUTOMATION, and together with current shareholders Marek Łangowski and Piotr Orlikowski, they will engage in the joint development of the company. TMA remains and will continue to develop as an independent brand, as it has been up until now.
One of the investment areas of ENGEL is Poland and neighboring countries in Eastern Europe. "TMA technologies perfectly complement ENGEL's own spectrum of robots and automation components," confirms Walter Aumayr, Vice President for Automation and Peripheral Equipment at the ENGEL Group.
A plot of land has already been purchased in Gdansk to start construction of a new office-production facility in the near future. "As a location, Gdansk, with its good infrastructure and large number of technical universities in the area, is an ideal base for access to qualified staff," says Aumayr. "We will also be expanding our staff at the new Gdansk plant."
Marek Łangowski, CEO of TMA AUTOMATION, highlights another important factor in the cooperation between ENGEL and TMA: "The investment will give us the opportunity for broad and global utilization of the results of TMA's R&D work in the field of automation implementation using magnetically driven robots. We have already implemented several projects using this highly innovative and future-oriented solution and we are very satisfied with the results of these implementations.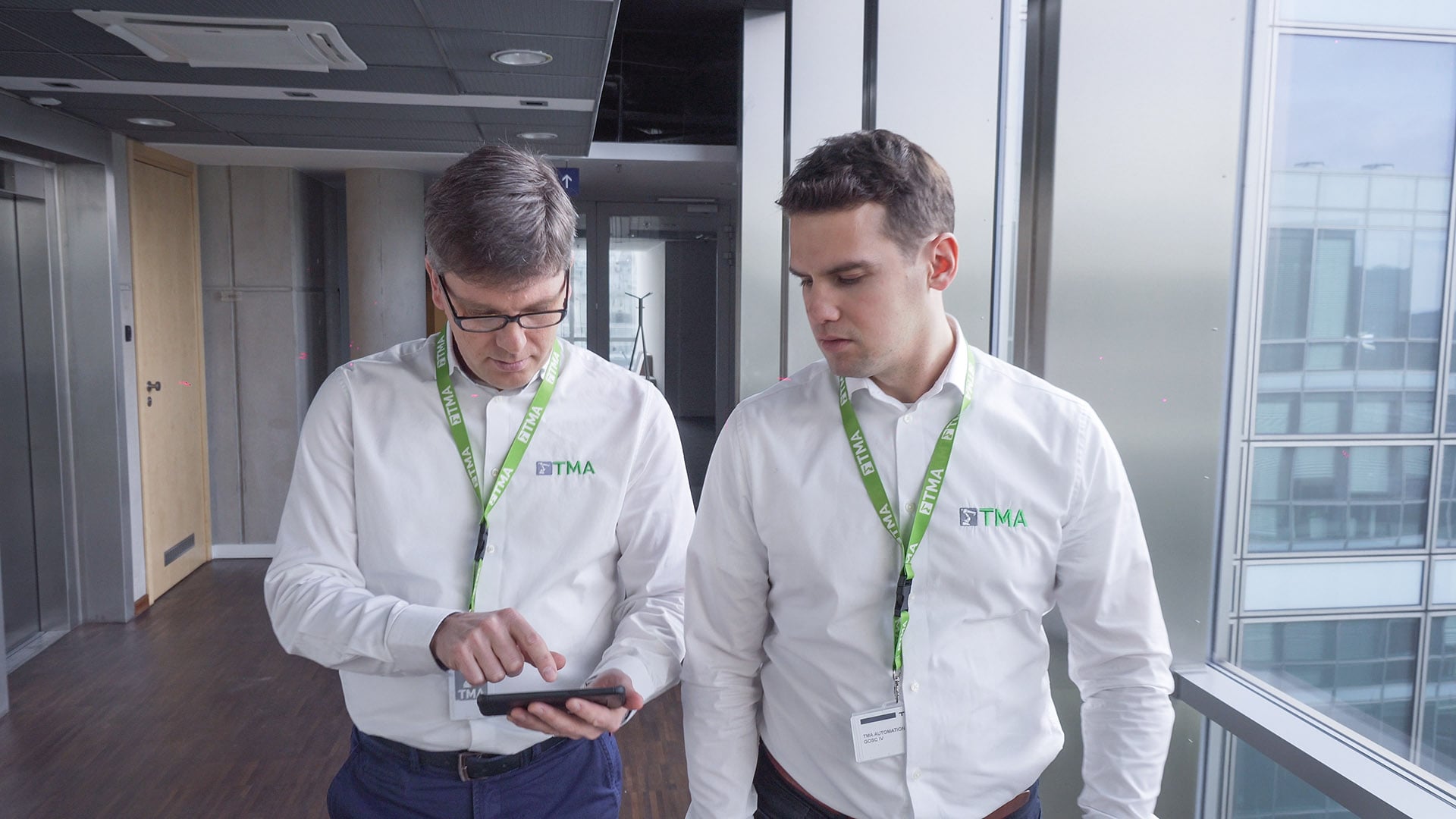 "New, more comprehensive and larger inquiries/projects will now be available for TMA. Organizational, financial, and sales support will contribute to the acquisition of even more interesting projects and ensure the fast but sustainable development of TMA,"
Piotr Orlikowski – Vice President of TMA AUTOMATION responsible for sales and technology.
The two founders of the company, Marek Łangowski and Piotr Orlikowski, along with ENGEL, remain shareholders of TMA and will continue to manage the company. Walter Aumayr strengthens the management team as the third managing director.
NGEL AUSTRIA GmbH from Schwertberg, Austria – a family-owned company founded in 1945, managed by the 4th generation of founders, a company with a global reach, 6,400 employees, and an annual turnover of approximately 1.1 billion EUR – is the world leader in the production of plastic processing machines.
TMA AUTOMATION Sp. z o.o. from Gdynia, was founded in 2010 by Marek Łangowski and Piotr Orlikowski and is currently a 40-person engineering firm with annual revenues of approximately 2.5 million EUR, specializing in designing, building, and implementing robots, dedicated to automation and robotization for IML technology.