P
r
e
c
i
s
e
l
y
a
n
d
a
u
t
o
m
a
t
i
c
a
l
l
y
Precisely and automatically
WE PROVIDE SOLUTIONS TO INDUSTRIES
Thanks to our collaboration with ENGEL, we offer comprehensive turnkey solutions. What does that mean? When you order a production station from us, you receive an injection molding machine and automation tailored to your individual needs. The entire production cell can be delivered to you either from our headquarters in Gdynia or from Austria.
With this solution, you don't have to worry about integrating multiple suppliers into one production line. We are able to provide comprehensive support and technical assistance at every stage of the process. All of this is aimed at ensuring that your production is as efficient and profitable as possible.
Contact to representative ENGEL​

Contact to representative TMA​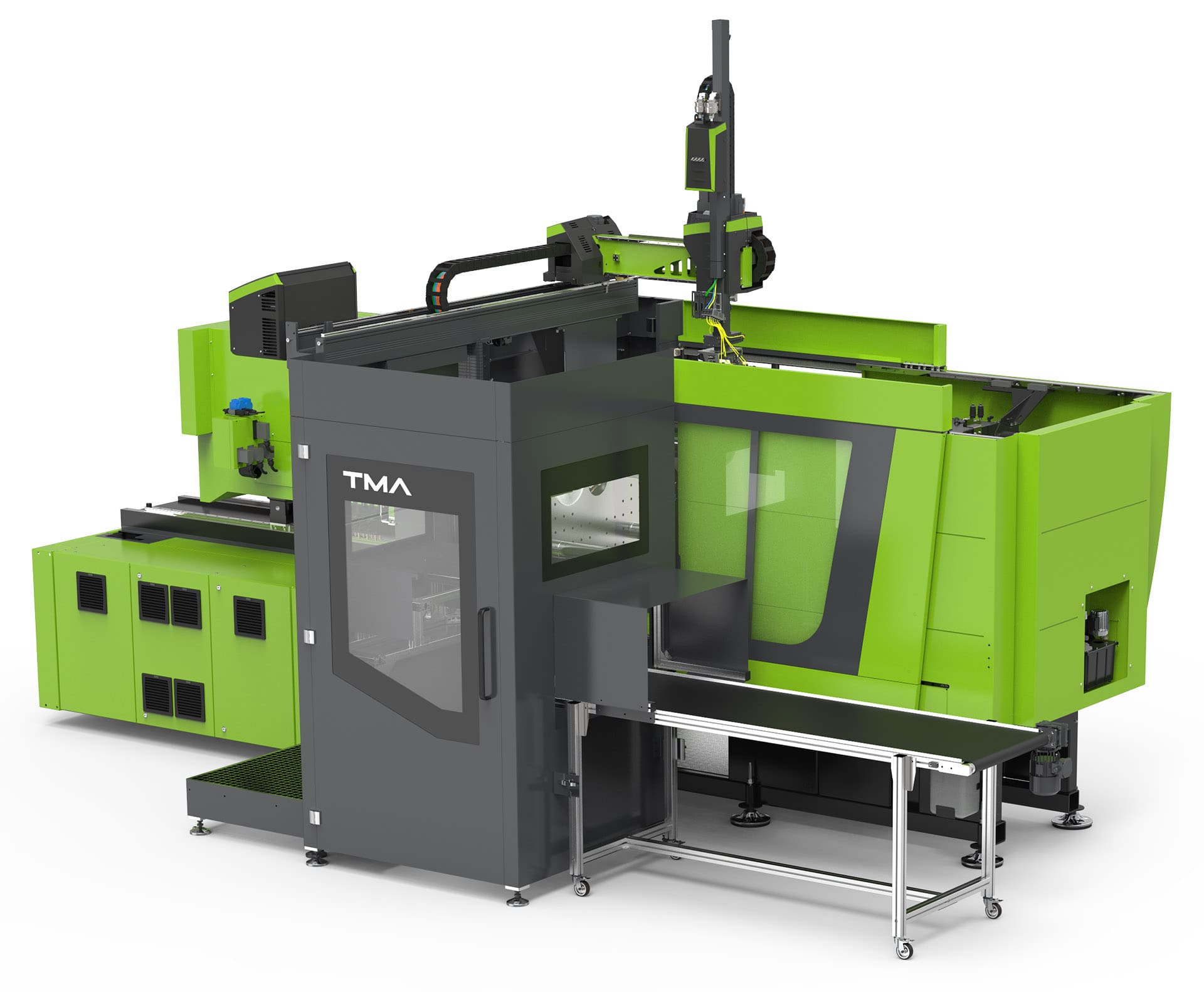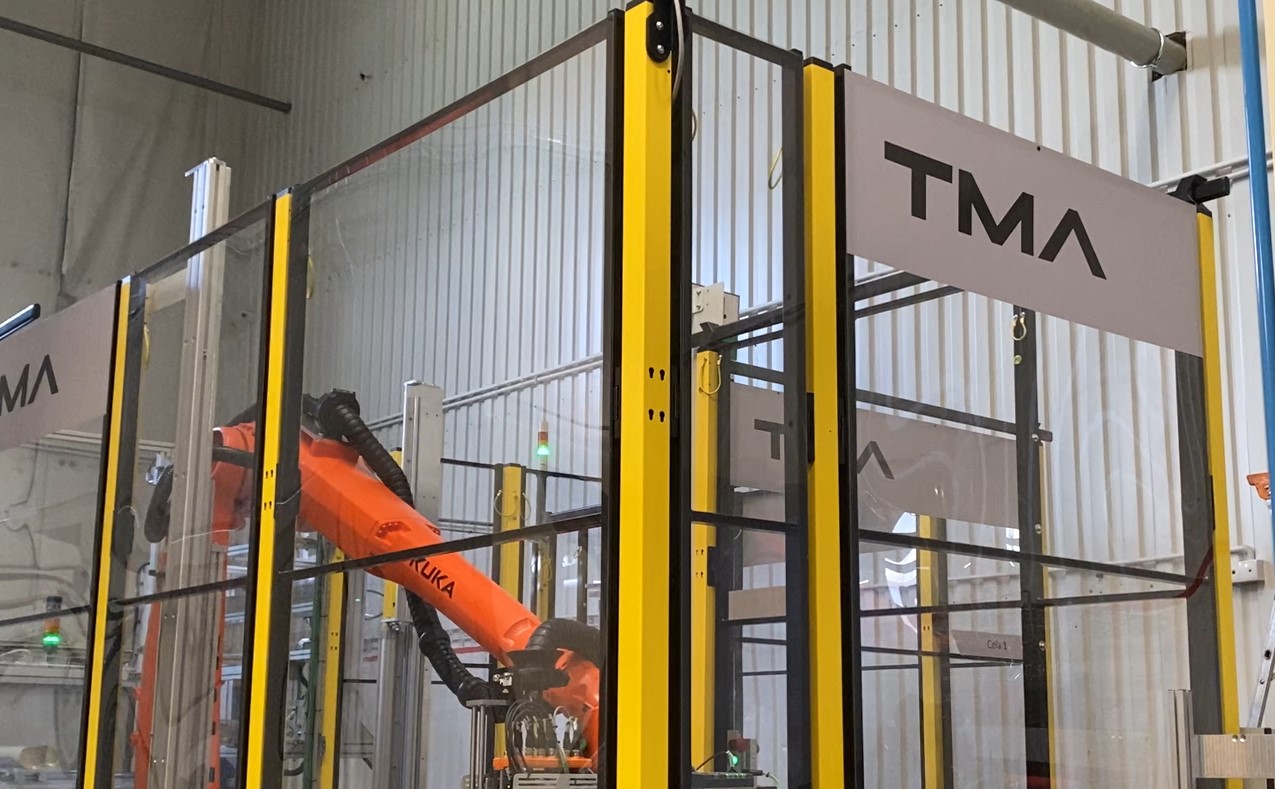 Palletizing is not only the TETRIS series. We delivered an unusual device for cans
The palletizer with two stations for stacking cans uses a 6-axis robot and a mechanism that changes the orientation of stacks of cans.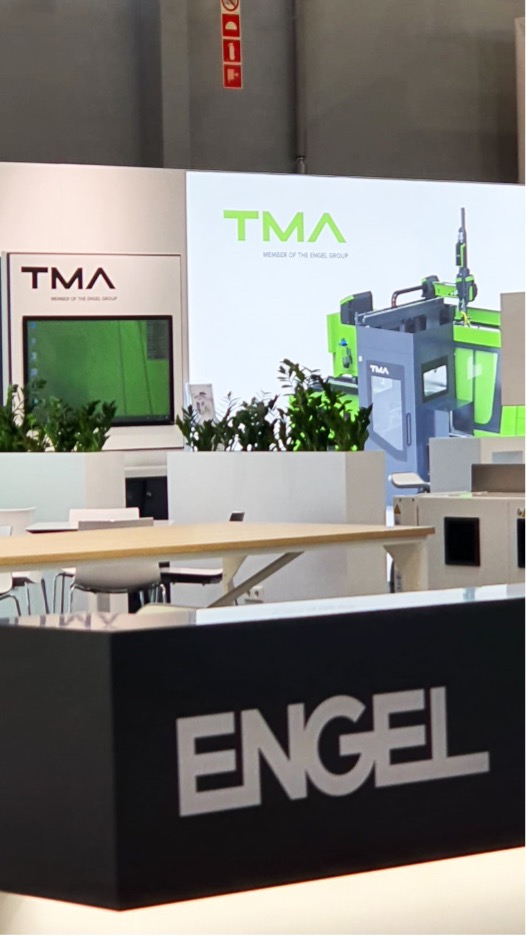 23-26.05.2023 PLASTPOL 2023 We were there!
Thanks to our collaboration with Engel, you could see us at one of the largest booths at the trade fair.
Enriched with new business contacts, ideas, and knowledge about the direction in which the industry is heading, we return to what we love most – building robot factories.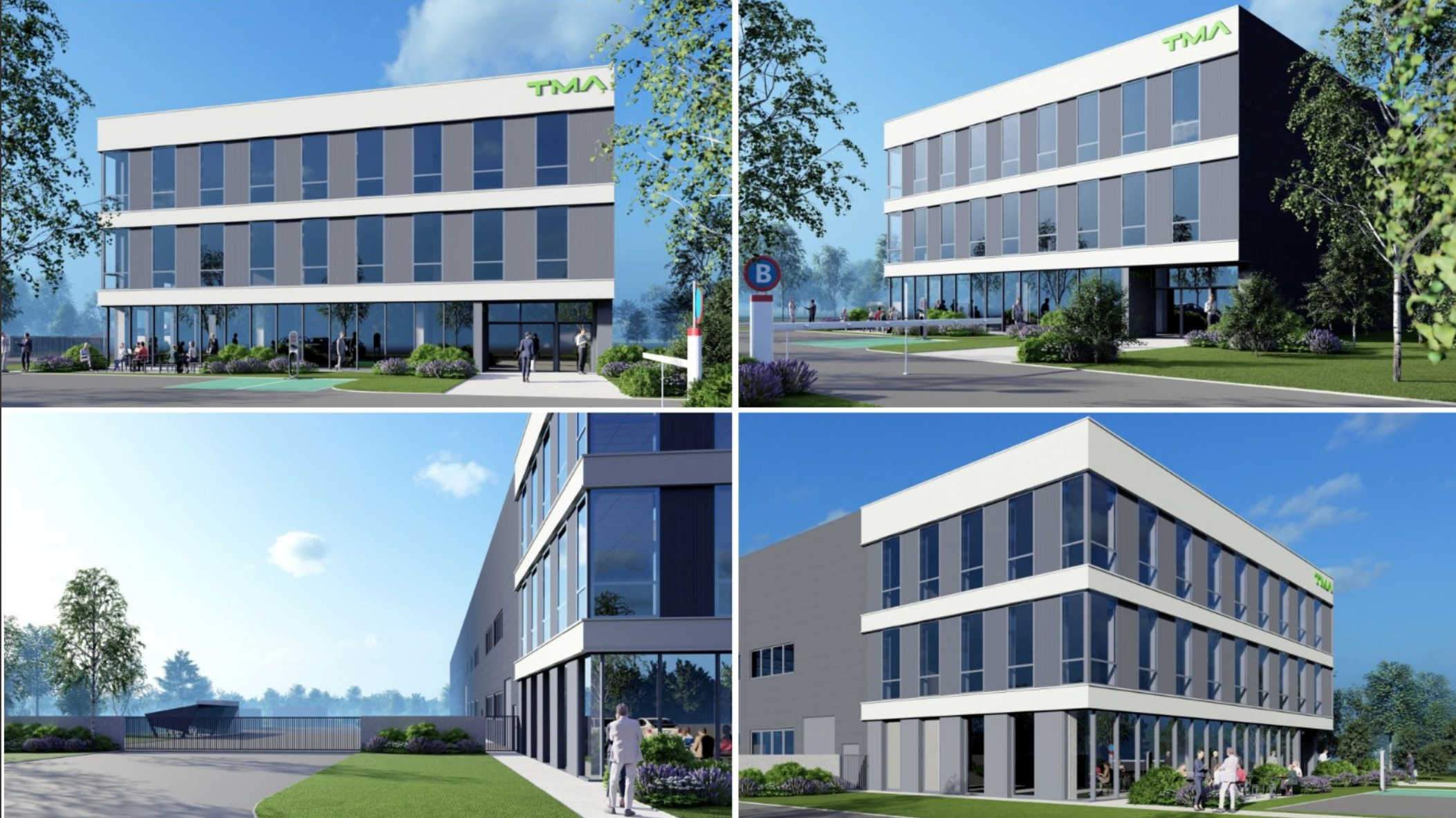 Two incredibly exciting years are ahead of us!
This week, the contract for the construction of TMA Automation's new headquarters has been signed.
In two years, we will not only move our office but also our production facilities to the rapidly developing high-tech industrial area in Gdansk near the airport.
We can't wait for this visualization to become a reality, and we will be able to move our entire team to one, our own (!) building.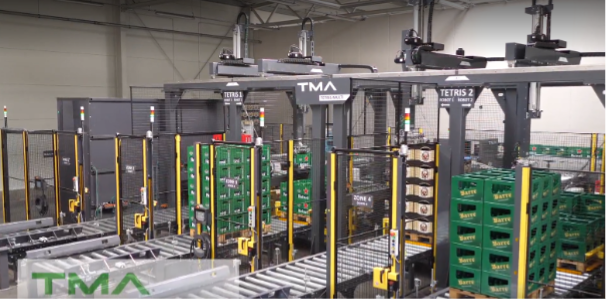 We delivered a 4-station device for box palletizing.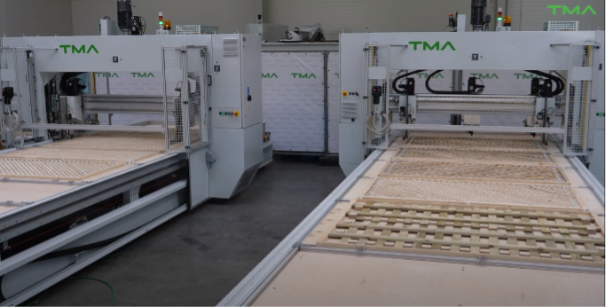 If you have a wooden fence in your garden, there is a possibility that it was assembled by a TMA robot!
The scope of automation and robots provided by TMA Automation is very wide. Today, we are showcasing how the standard TMA midiLINE robot has transformed into a dedicated nailer-stapler for the wood industry, serving as an automatic robot for joining wooden elements. Its application? Assembly of wooden structures such as garden fences or wooden pallets.
A sturdy construction ensures the accuracy and repeatability of the nailer's work.
Ease of programming and operation is achieved through a user-friendly interface.
Automatic adjustment of tool operations to the most optimal cycle is made possible by innovative software.
TMA AUTOMATION Sp. z o.o.